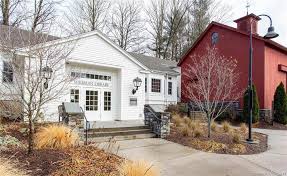 Every few months, the Sherman Library, as part of our effort to promote cultural enrichment, features the works of a selected local artist. Throughout the year, many different types of art can be seen, such as traditional, abstract, watercolors, oils, pastels, and photography. Not only is the artwork enjoyed by library visitors…it's for sale. The artist donates a small percentage of sold artwork to the Sherman Library. The library takes care of all hanging artwork.
If you are interested in showing your art at the Sherman Library, please contact the library at (860) 354-2455 or email.
Current Shows
SCAPES by MJ Newman
The Sherman Library is excited to feature photographs by M J. Newman inspired by architecture, nature, the body, and everyday happenings. M J. Newman has used his camera to capture the beauty in the landscapes, city-scapes, and body-scapes found in the world around him.
Traveling for work, Newman has visited 50+ countries over his 20+ years. In 2012, he started taking pictures, learning through photography classes and self-study, while diving into the works of Donald Boyd, Kim Jenssen, Carl Vanassche, Karen Waller, Steven Menendez, Cedric Roulliat, Tom Bianchi, and many others. His creative outlet has now grown into a small enterprise of love, MJ.N PHOTOGRAPHY, his company which is jointly based in Sherman, CT, and Brooklyn Heights, New York.
Newman has a master's degree in International Politics from the University of Hull in the United Kingdom and a bachelor's degree in English Literature and French Language from John Carroll University in Cleveland, Ohio, The Universite Laval, in Quebec City, Canada, and the Institute for American Universities in Aix-en-Provence, France. He worked at Google/Youtube for over 15 years in HR/Recruiting, Marketing, and Global Sales. He currently is working as head of Program Management for International Expansion within the Commerce Platform for Amazon Web Services. Managing a team of 12 Sr. Program Managers over 4 departments, he and his team are responsible for launching highly complex global product rollout programs end-to-end throughout APAC, EMEA, and AMS regions. Newman is also a member of the Board of Directors for the Sherman Artists Association. This is his first solo show.
Newman will be giving an artist talk on Friday, March 10, 2023, at 7:00 pm at the Sherman Library. The show will be on display at the Sherman Library through March 29th, both at the Sherman Library and on the Library website.