Calling All Artists
Are you interested in participating in the December 2 & 3 Open Studio Tour? You can exhibit at your studio (must be located in Sherman, CT) or one of our designated Sherman locations. We need commitments to participate by October 15th, 2023.
The participation fee is $50 for Sherman Artists Association members and $65 for non-members. The fee includes three lawn signages per studio location (we will also have additional signage to place around the town), an artist write-up and one image in the tour guide brochures (also features a map and sponsors advertisements), posters, website listing (featuring up to 3 photos, contact info, social profiles, and artist write-up), and two pieces of your work will be on display for purchase at the Sherman Library. We will get sponsors to help with these costs.
The Sherman Artist Studio Guide is a brochure containing a map, directions, contact information, an overview, an image of each participant's artwork, and our sponsor's advertisements. It will be available by mid-November and distributed to each participating artist at various locations. We will also publicize the Open Studio Tour with press releases, social media, and websites. We also encourage participating artists to distribute the brochure to family, friends, colleagues, and business owners.
Want to participate? Completing this online form below. We will then email the studio participation form and payment information. Please indicate if you are interested in volunteering. Submission Deadline is October 15th.
If you are interested in sponsoring the event, click here!
Our association meetings are held on the 2nd Wednesday of each month at the Sherman Senior Center or on Zoom at 6:30 pm. If you have questions or concerns, contact us at shermanartists@gmail.com
---
Thanks to Last Year's Open Studio Sponsors
Edward Schaffer Esq. – Attorney at Law
Claire's Garden Center
Houlihan Lawrence
Keller Williams
The White Silo
Sherman Wine & Spirits
American Pie
Painted Lemon
Sherman IGA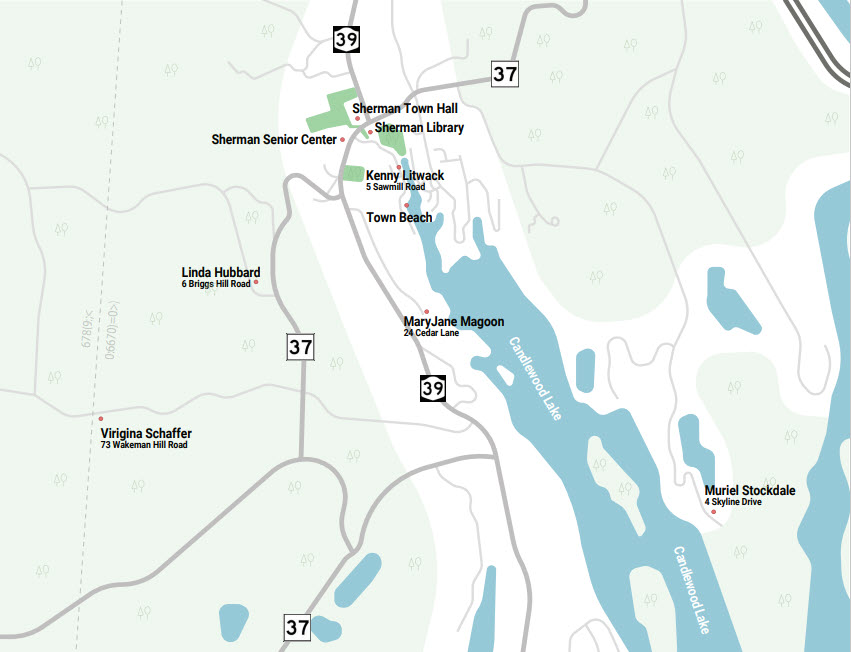 2022 Participating Artists
Studio Locations
Linda Hubbard – Photographer
www.countryelegance.com, lindathubbard@gmail.com
"I love to capture the beauty, peace, and serenity of nature." Her photographs bring back memories of a favorite place or a time of joy and happiness. They take you to places that you would like to be, a season that warms you, or a peaceful setting that soothes your soul. There will be framed and matted photographs, cards, and magnets for your holiday shopping at the Open Studio.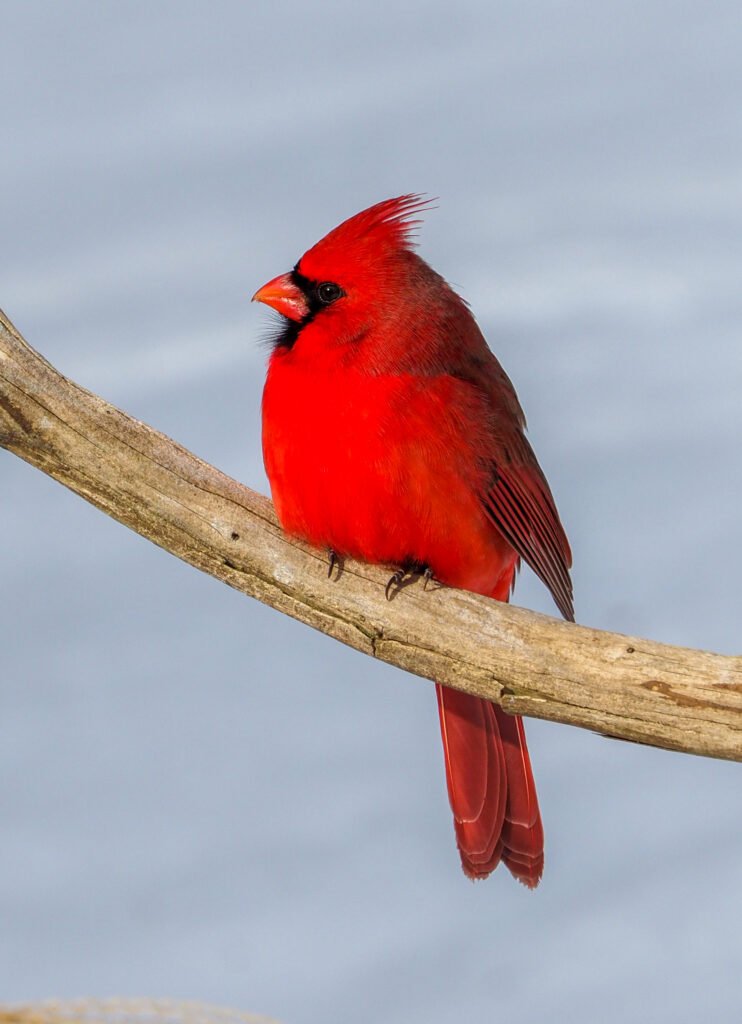 ---
Kenny Litwack – Fused Glass Artist
www.Litwackglass.com, Litwackglass@gmail.com
917-843-4415
Instagram: @litwackglass
Kenny Litwack began glass fusing in 2004 under the tutelage of renowned artist Dorothy Hafner, having also studied with Renee Culler and Emma Varga at the Glass Furnace in Istanbul, Turkey. Initially creating landscapes, he currently works primarily as a portrait artist. He has won awards in exhibitions at the glass studio URBAN GLASS for his pixilated work entitled DIANE and the Art Room Contemporary Gallery for his landscape Blue Sky.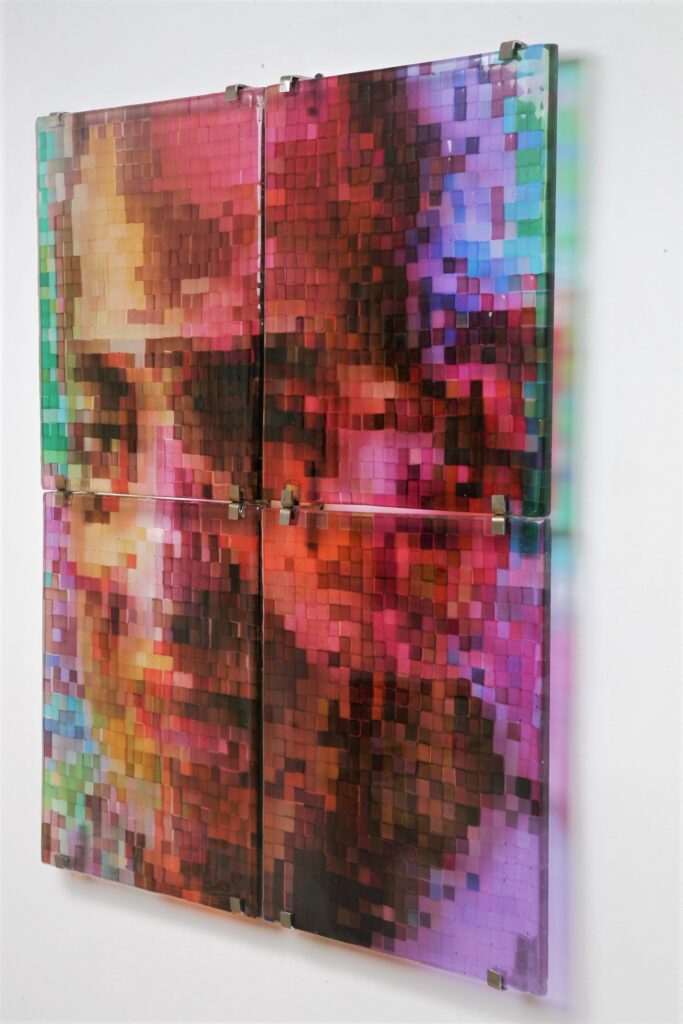 ---
Muriel Stockdale – Multi-disciplined Artist & Writer
www.murielstockdale.com, muriel.stockdale@gmail.com
Instagram: @murielanyc, Twitter: @Murielepluribus, FB: Muriel Stockdale
After a career in theatre, TV, and film as a costume designer, Muriel Stockdale is now a multi-disciplined artist and writer. Visit 24 Skyline Drive in Candlewood Lake Estates, Phone: (646) 522-3819 to see her diversity-themed US Flag series, oil portraits, and pick up a copy of her science fiction novel, Gabriel Born.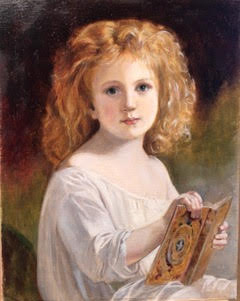 ---

Virginia Niles Schaffer – Watercolor Artist
virginianilesschaffer@gmail.com, Facebook: Virginia Niles-Schaffer
Virginia is a self-taught watercolor artist beginning in 2006. The late Florence Froeder, a watercolor artist, taught Virginia the basics of watercolor. Virginia is inspired by the beauty and splendor of the surrounding countryside, triggering her artistic juices throughout her painting career. Her watercolors have been sold throughout the US and are in East and West coast homes. Virginia is a member of the Kent Art Association.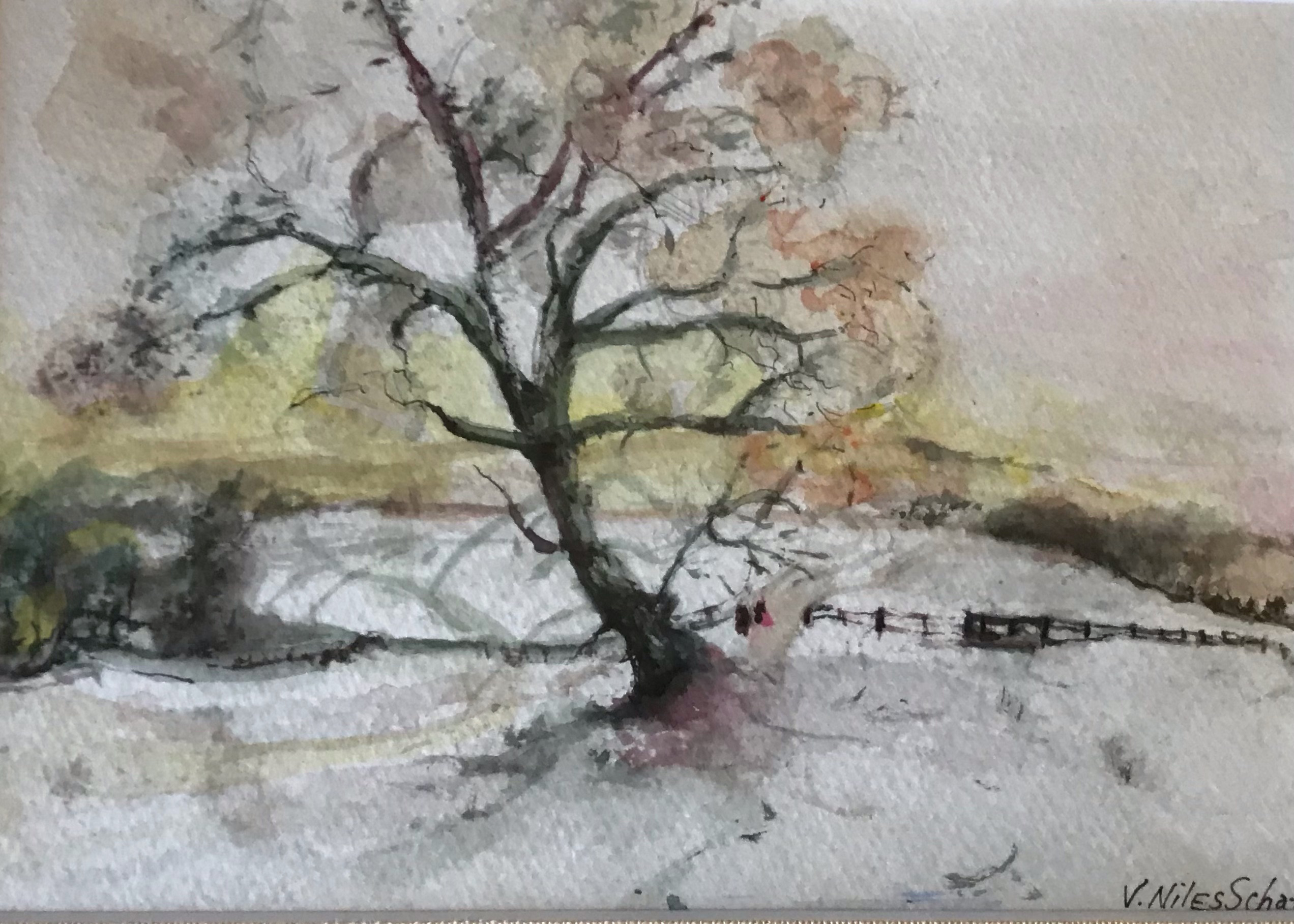 ---
MaryJane Magoon – Watercolor Artist
www.mjmagoonfineart.com
Instagram: @mjmagoon
Mary Jane Magoon grew up in the upper peninsula of Michigan. After residing in different areas of the Midwest, she settled in Connecticut. She is an Interior Designer and is a certified color consultant with a passion for color. Watercolor is her choice of medium. "I am inspired by the transparency and natural flow of the watercolor paint. Mary Jane is a member of Gallery 25, Society of Creative Arts, New England Watercolor Society, Northeast Watercolor Society, and Kent Art Association.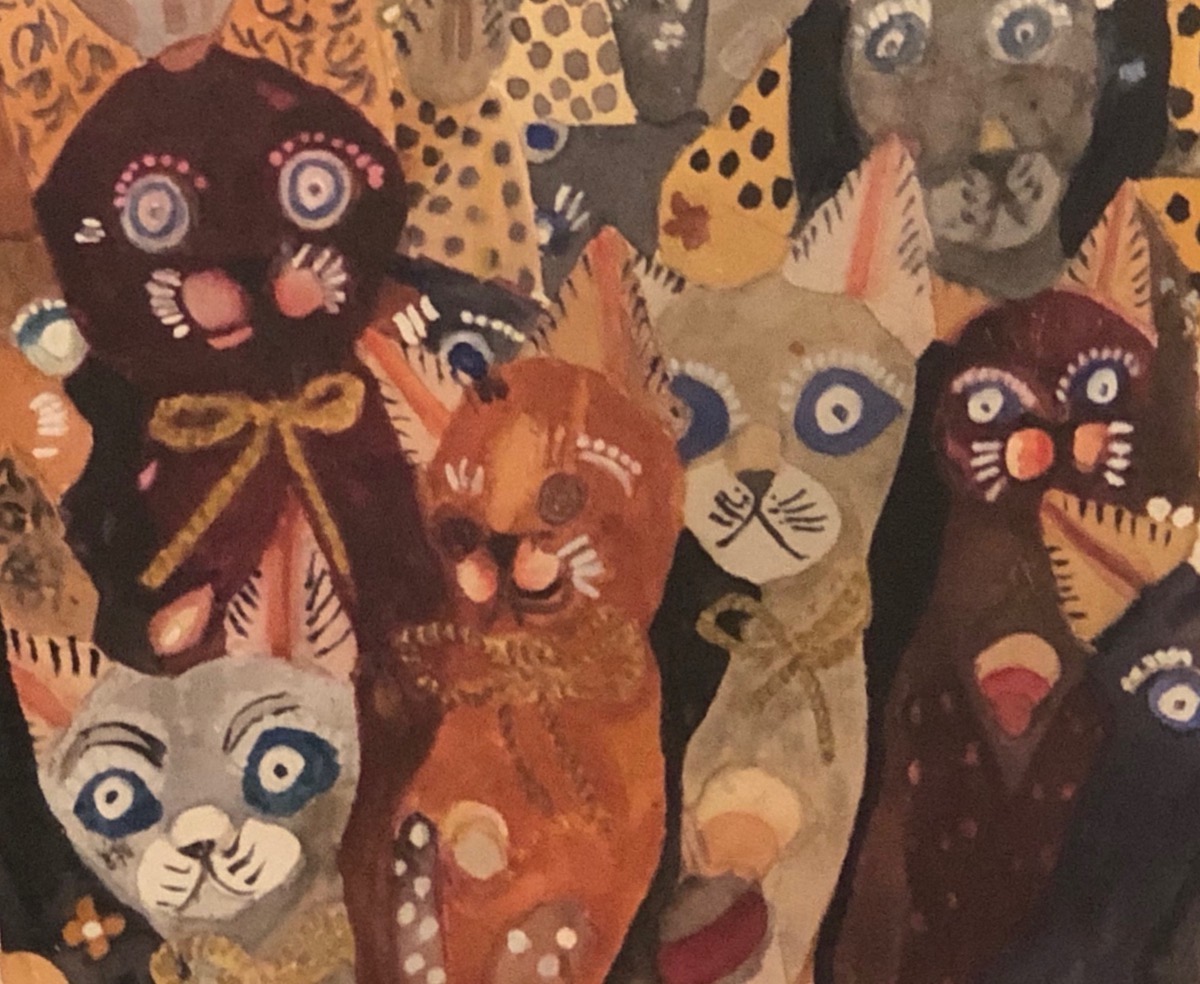 ---
Popup Studios – Sherman Town Hall & Senior Center
At the Sherman Town Hall
Carolyn Cohen – Abstract Painter
852cookie@gmail.com
Carolyn Cohen is an abstract painter, happily painting and experimenting away in Sherman, Florida, and Cape Cod studios. She is a member of Gallery 25 in New Milford and the Kent Art Association. Carolyn uses mixed media in her paintings and combines collage, printing from her own hand-carved blocks, and various textures to achieve a deeper, more layered effect. She also enjoys painting over previous work, so many pieces have been reincarnations.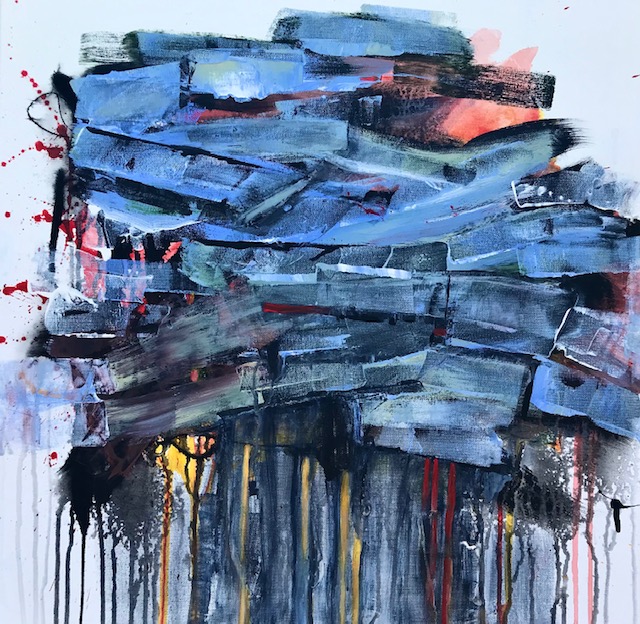 ---

Annie McAward – Painter
Instagram @artbyanniemcaward
Annie was born in Brooklyn, NY, grew up on Long Island, and has lived in Connecticut with her family for over thirty years. With a constant desire to grow since she began painting, Annie advanced her skill set through education workshops, classes, & research. Her style and approach constantly evolve, creating a solid range of excitement and energy in her work. She paints primarily oil on canvas.
Annie interprets a moment in time, with light being the subject of her paintings. The viewer is drawn in with a sense of place and peace. If asked, she will explain that her inspiration is formed by experiences in nature- walks in the woods, the beach, the sky, ever-changing light and color, and the observation of human emotion. Ann says, "There is beauty in the mundane because everything can be a painting. My hands are anxious to articulate the incredible beauty that my senses are taking in. When a viewer interacts with my painting through the mystery of brushstrokes while exploring the light, the experience of sharing becomes complete." Her work is available and or featured at The Hunt, Merwinsville Fine Arts Shows, Washington Arts Association, Great Hollow Artist Invitational, Sherman Library Association, The Artful Mix, Kent Library, Silvermine Arts Center, Minor Memorial Library, Circle of Influence, Wooster Hollow Café, Marty's Café and Gallery.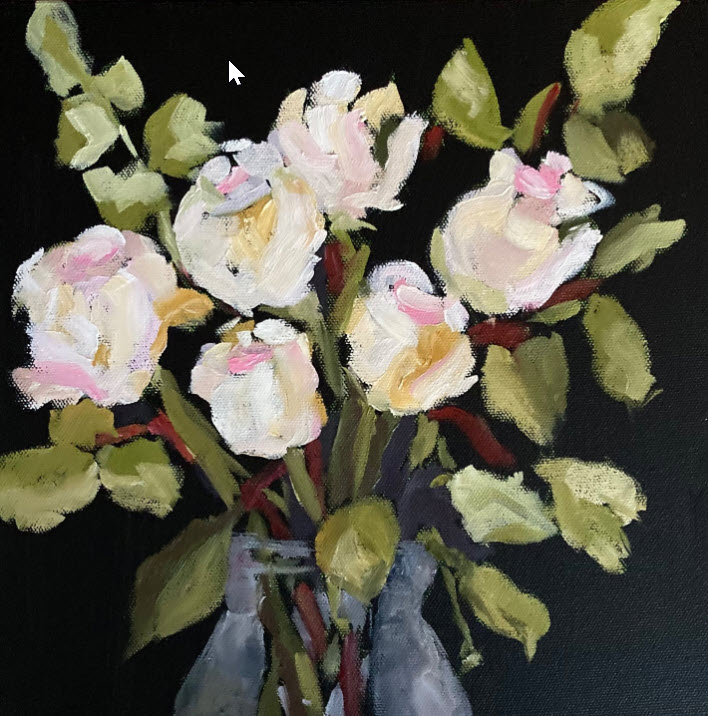 ---
Sylvia Hierro
https://www.sylvia-hierro.com/
Sylvia's studio currently features a wall covered in collages and another with oil and acrylic paintings in progress. She begins with sketches that lead to a series of paintings where realistic elements transform into abstractions. Her goal is to convey an object's essence and emotional response. Sylvia founded and chaired the Fine Arts Department at Canterbury School in New Milford where she also taught for over 20 years. She has been painting since the age of 5. Visit her website at www.sylvia-hierro.com.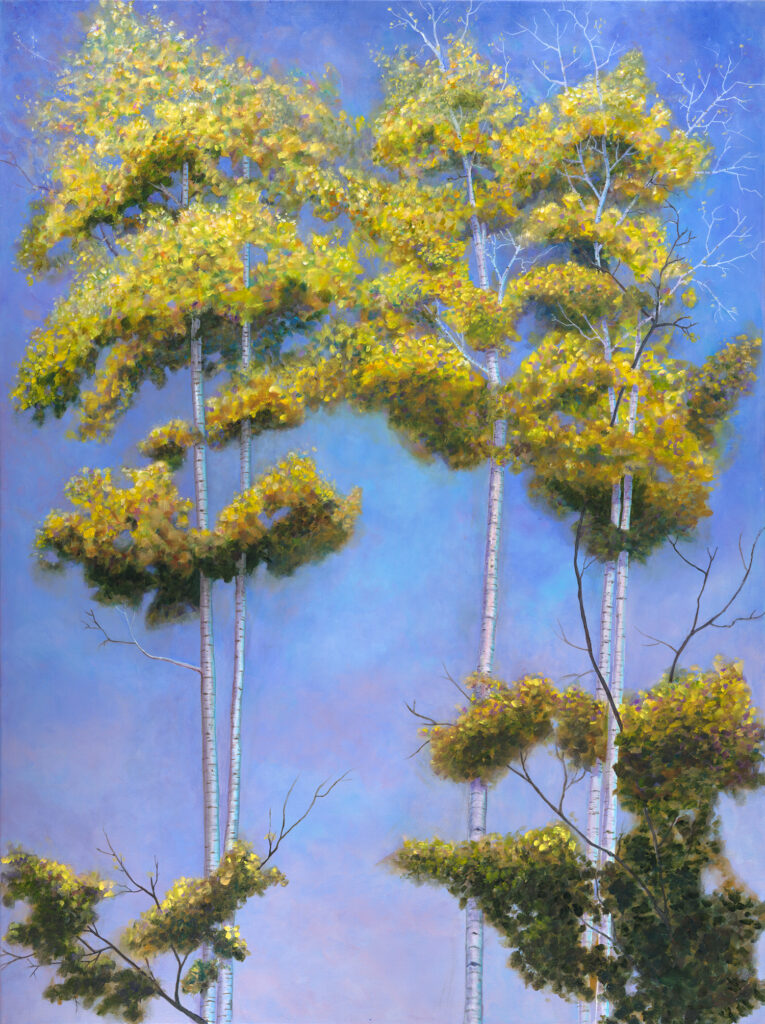 ---
At the Sherman Senior Center
Mae Maimone – Textile Artist (Bag Designer)
maemaimone@gmail.com
Mae Maimone is the designer of a line of "Poppins Bags" handmade quilted bags that are great for overnight or weekend getaways, knitting and craft projects, or whatever suits your fancy. Mae creates three different sizes and includes several pockets that can hold a tablet, phone, sunglasses, books, and pack with clothes and stuff! All are one of a kind; an equestrian line is also available, among others.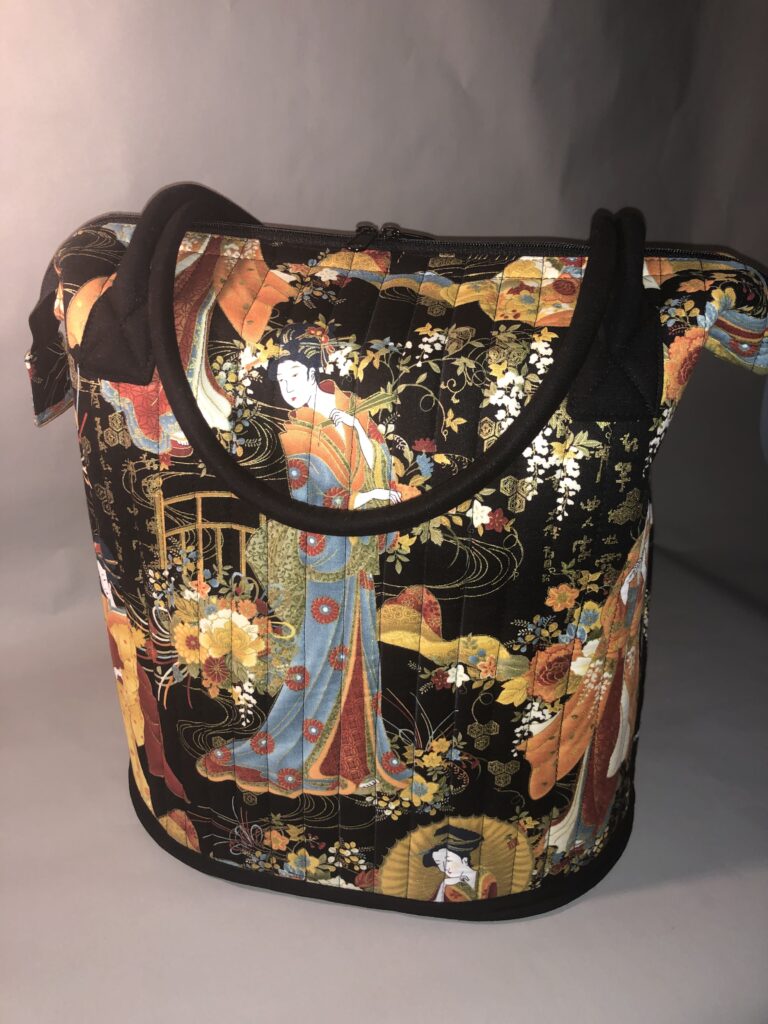 ---
Renee Collins – Jewelry Artist
www.reneecollinscollection.com, rkcollins424@gmail.com
Renee K Collins has been an artist for over 40 years – starting as an acrylic painter and then developing her skills into a jewelry designer. Renee uses only natural stones and high-quality elements, emphasizing sterling silver, leather, pave diamonds, pearls, pyrite, and other precious stones. No two pieces are alike. Her artwork has been shown in the Gold Mountain Gallery, Sea Salt Boutique, Sewall's Point, and J Seitz.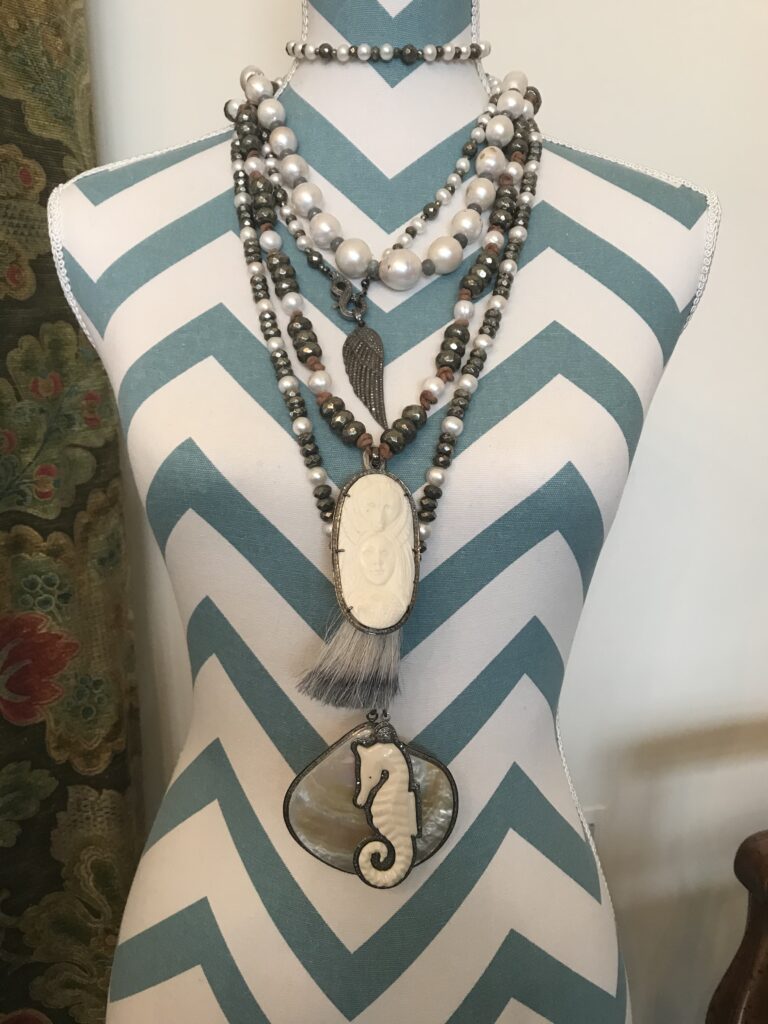 ---
Beth has been a New Fairfield resident for over 30 years. With a lifelong passion for art, she has painted in her spare time and has been a student of Anda Styler for many years. With her recent retirement, she enjoys having more time to explore new mediums and focus on her art.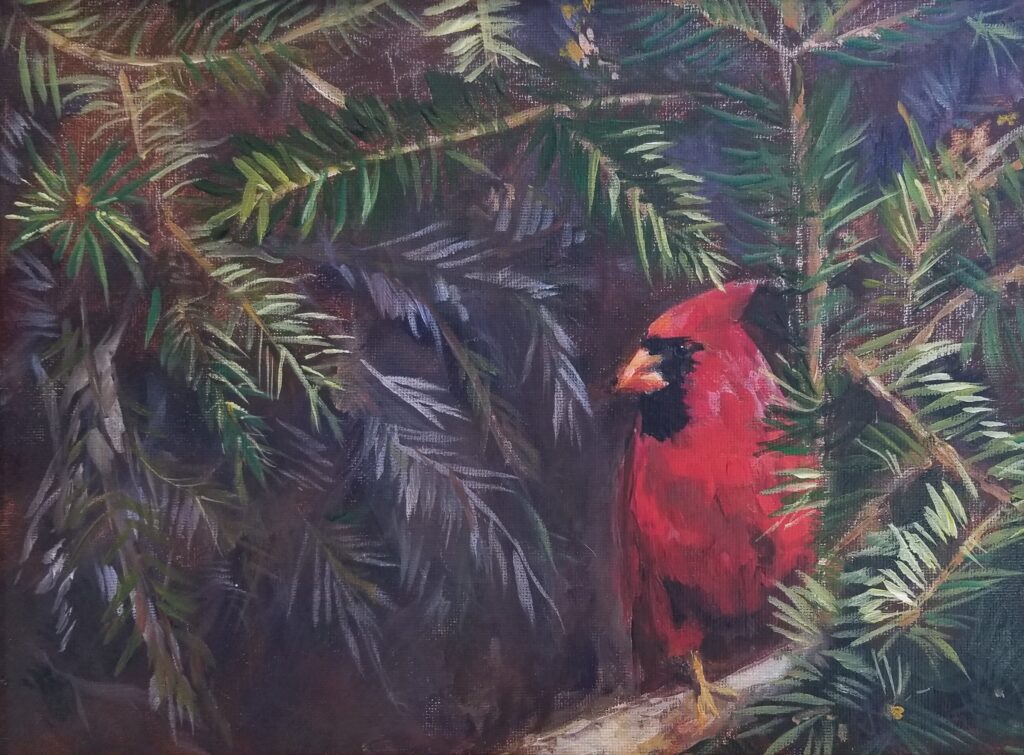 ---
Cynthia O'Connor – Photographer
www.bigshotsbycindy.com, cindy@bigshotsbycindy.com
Instagram:@bigshotsbycindy
Facebook: Big Shots by Cindy
Cynthia has been a professional photographer since 2005. Her work has included weddings, events, and portraiture but is now primarily landscape, cityscapes, and wildlife. Her two safaris in Africa to document the elephants and their plight and to raise money and awareness to save them have been her most fulfilling work. She is also committed to sharing what captures her eye around the country wherever her travels take her.